Just back from a weekend away doing nothing at all horse related (well, horsepower, yes) ..imagine that? I thought I would fill you in on what Pate's been up to for the past week or so.
Would you believe that Pate went from this..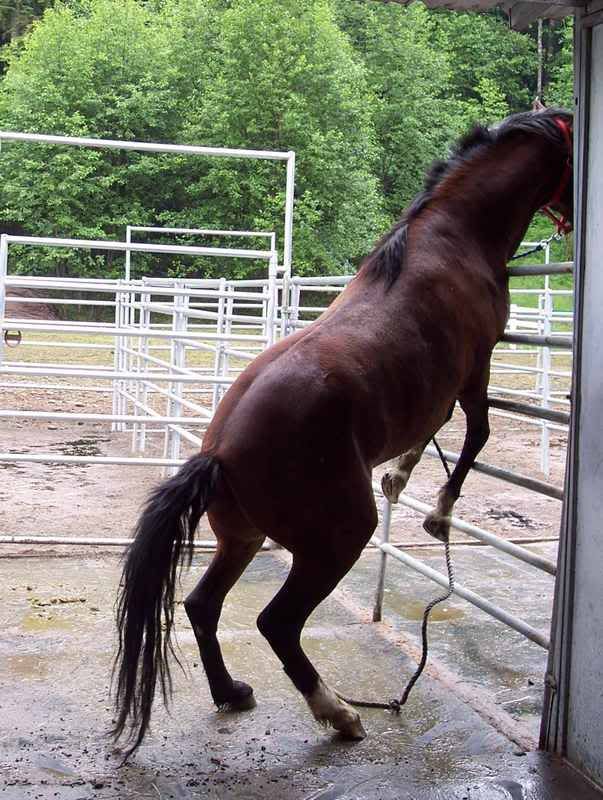 to this..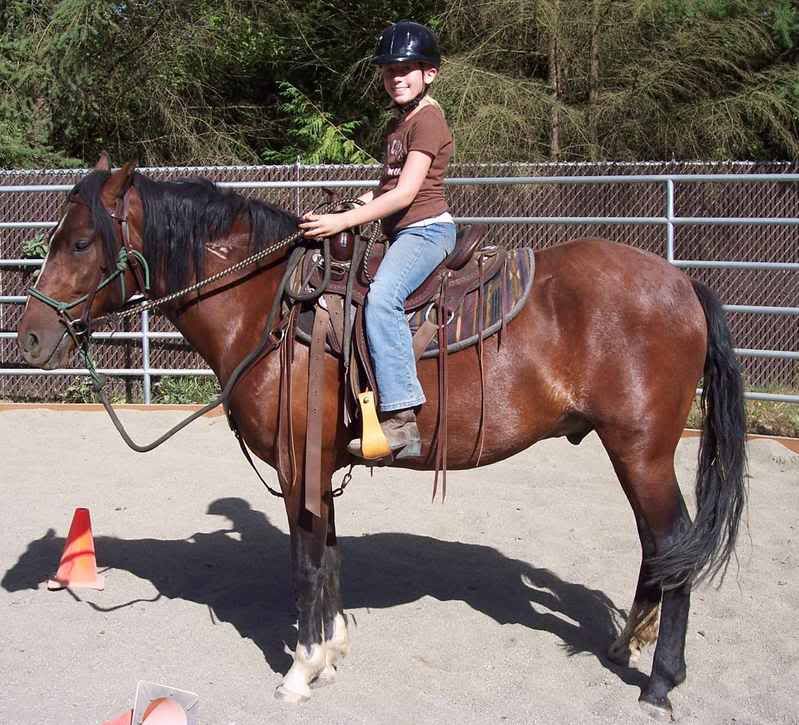 ..in just 65 days??
Last week, Pate earned his license as a kids pony. A couple of the kids who come to my house regularly to ride horses, Kelsey (9), Ashley (16) and Laura (14), all took a turn riding my wild child. He did great! He listened to their aids as they guided him over the obstacles and jumps. I was so proud!
Kelsey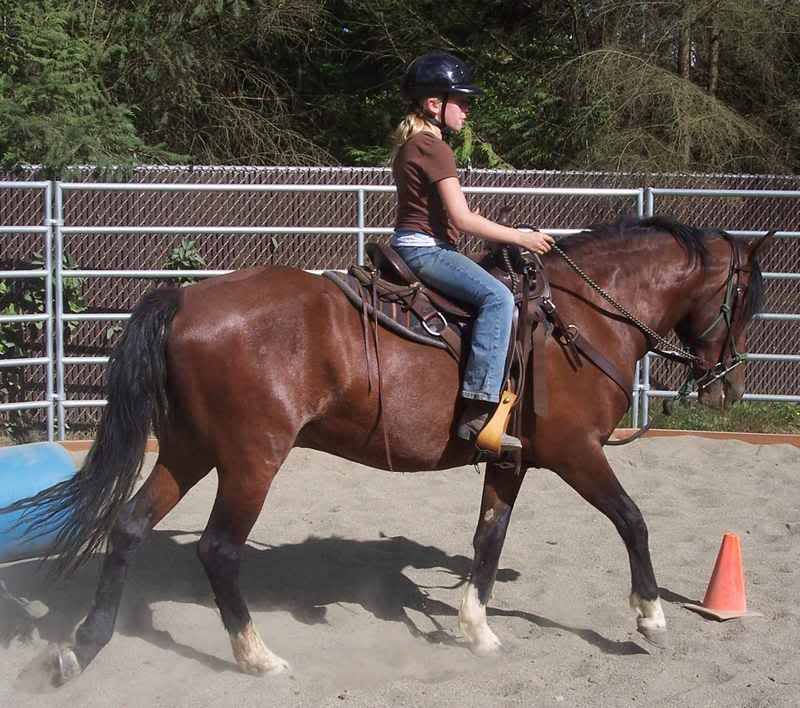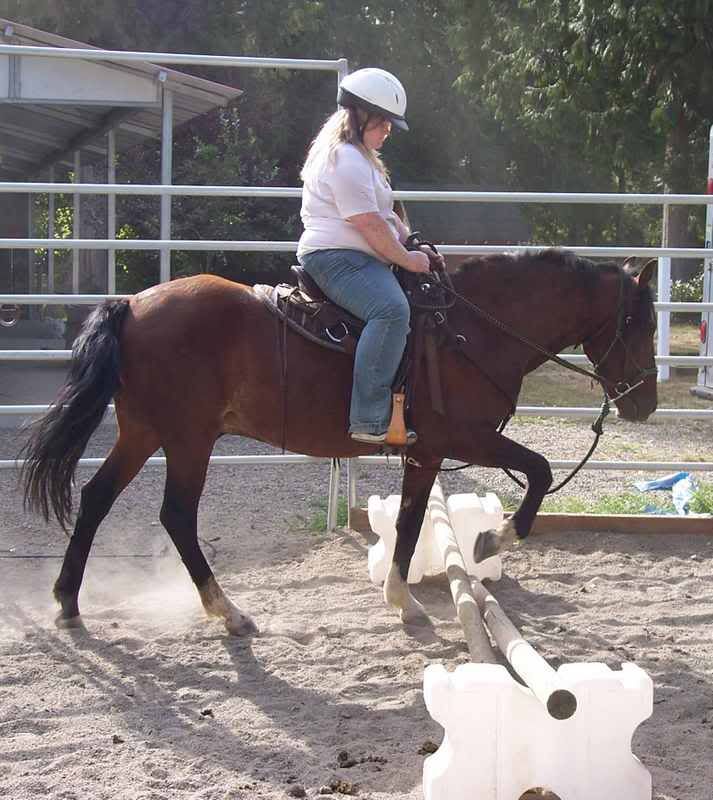 Ashley
Riding with other horses.
I decided to put rear shoes on Pate and they really helped him step out on the last trail ride. I asked my farrier's assistant to catch and hold him, instead of me, so he could get used to a complete stranger. As you can see, he was completely relaxed. Also, dogs of all sizes, are not a problem. :)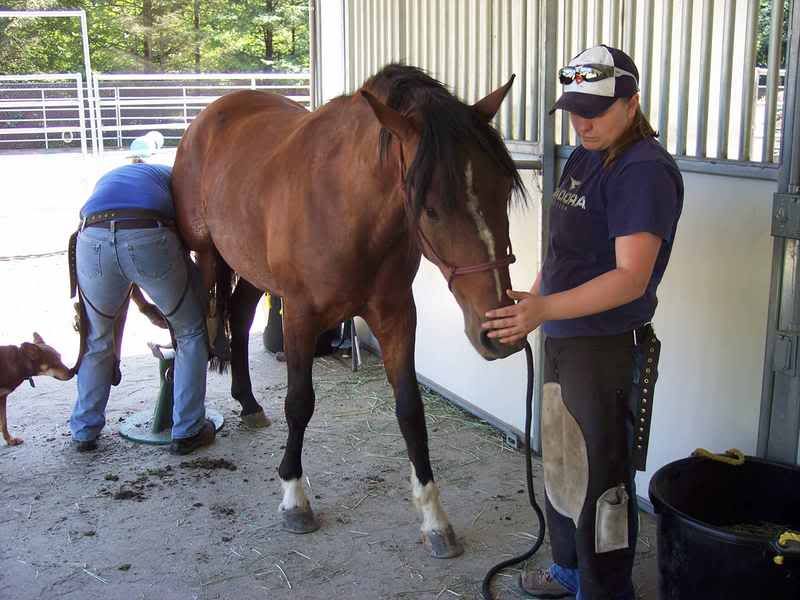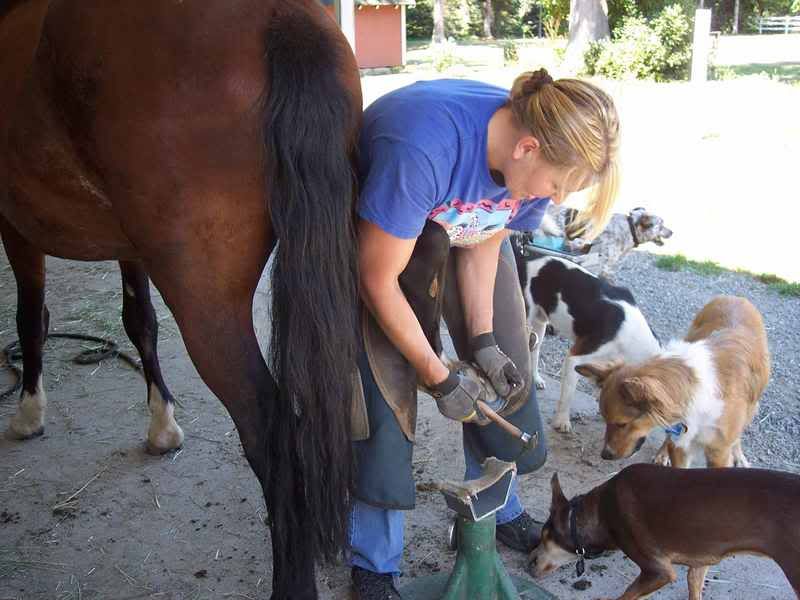 We also went on a few more trail rides encountering bridges and water! Water was a bit scary, but he tried. I have pictures riding through the water, but they were too dark. I'll get some new ones soon.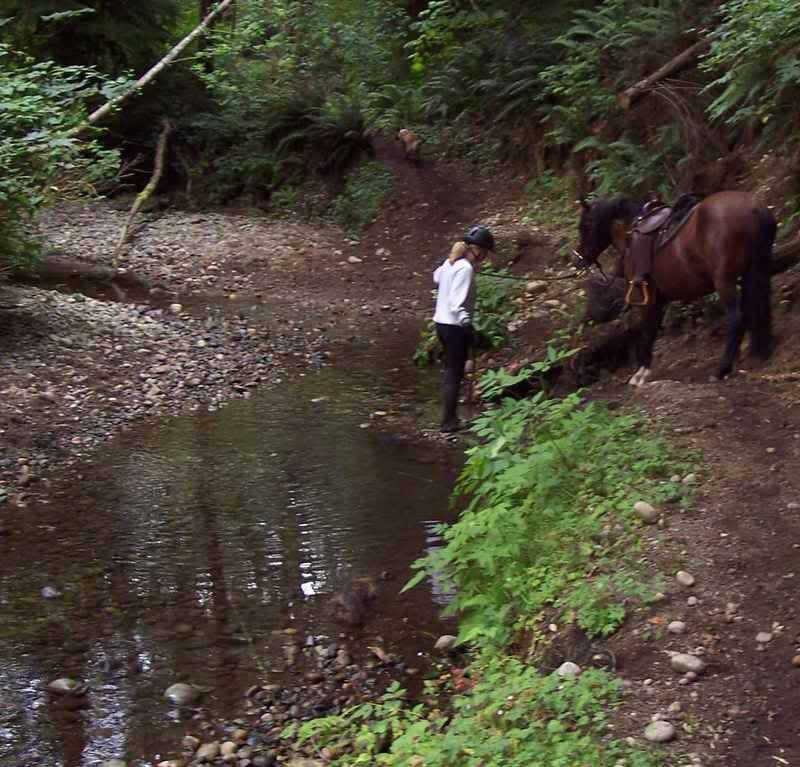 So far, I am happy with Pate's progress, but I know he still has A LOT more to learn before we leave for Texas. I hope we can get it all done.