Finally!! One day! One day of precious sun!! No rain and 80 degree weather for one
glorious
day!!
What did I do during that sunny day?? Anything to stay outside. I bathed horses, my dogs and my car. Did a bunch of barn chores and started organizing my garage. I also worked hard on gentling my wild stallion, Montana. I currently have three mustangs that I am gentling at the same time;
Montego
, Montana and
Ronan
.
It was a great day to let everyone out to enjoy a stretch and a spot of grass. I turned Patriot,
Montego
and
Ronan
out together. I was calling them the Brown Bunch. Left side Patriot, middle
Montego
, right side
Ronan
. All Nevada mustangs and all COMPLETELY different in stature and personality.
While Patriot took a nap...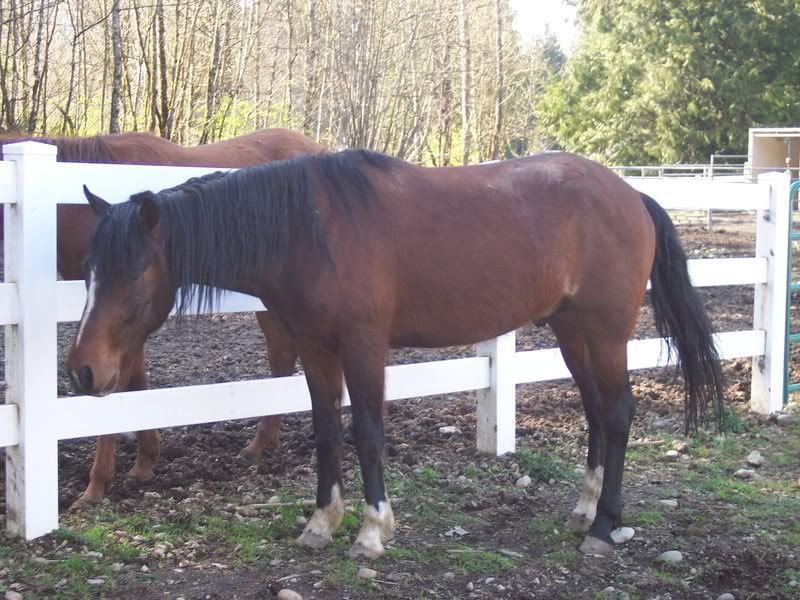 ...Ronan
and
Montego
had a blast playing stallion games. This was the first time I have turned
Montego
out with other horses.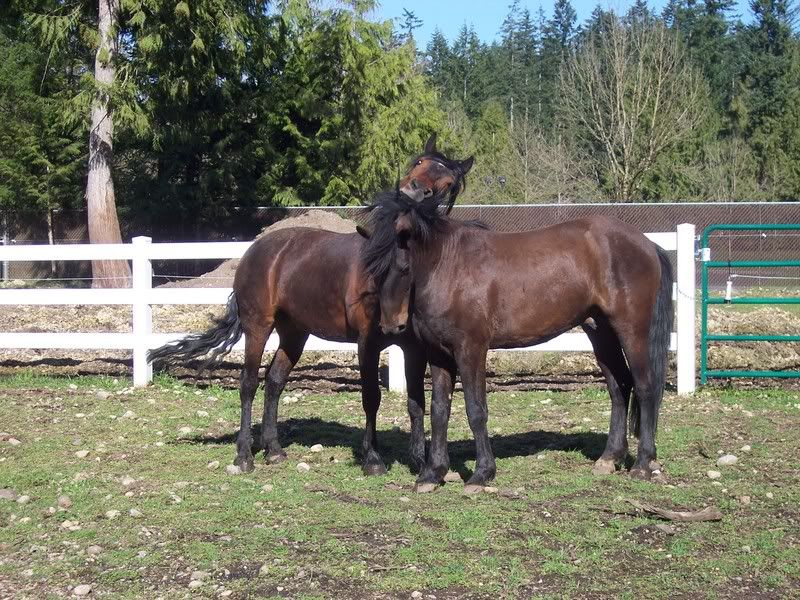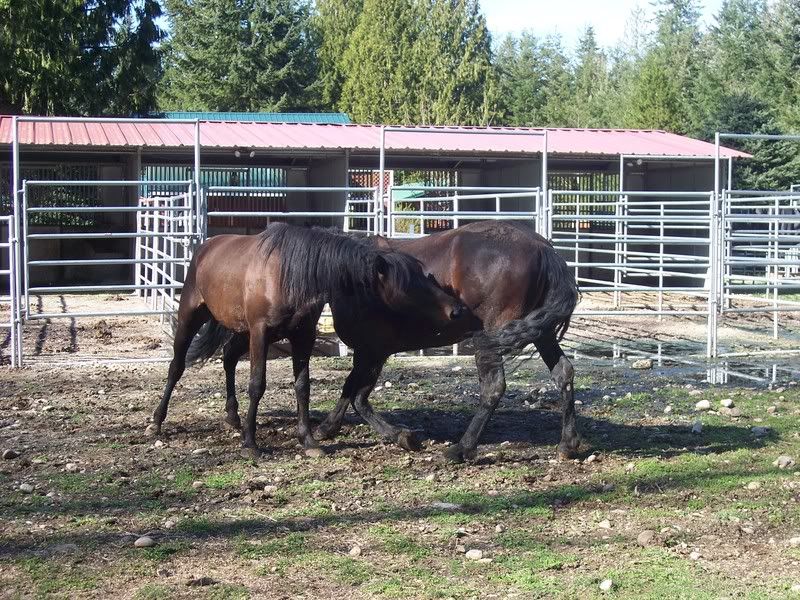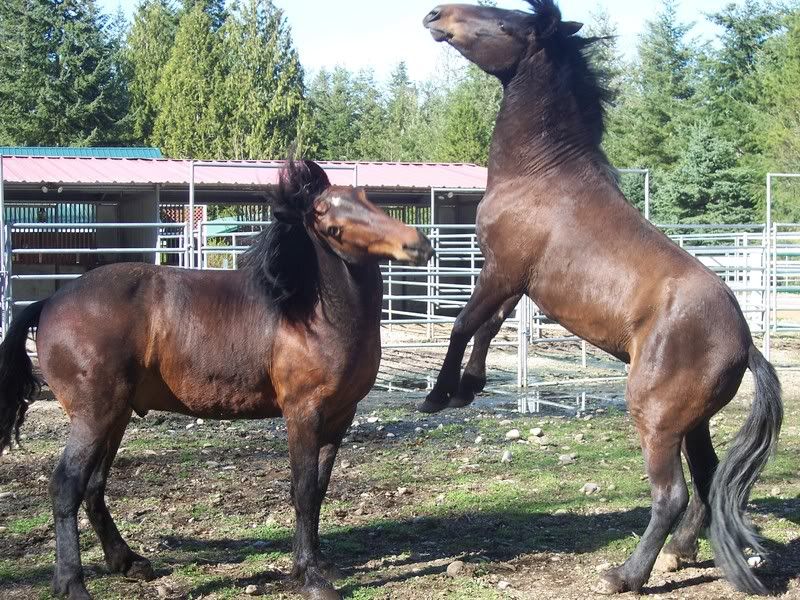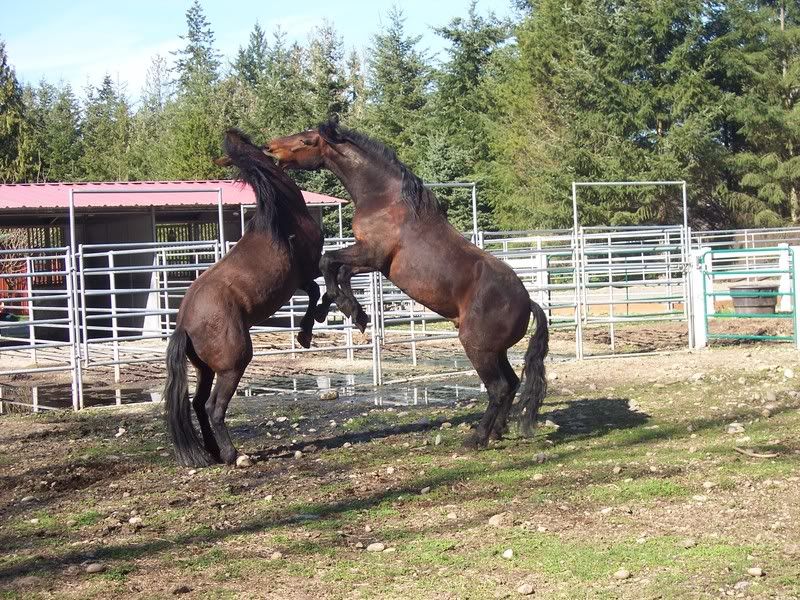 Then happily went back to eating...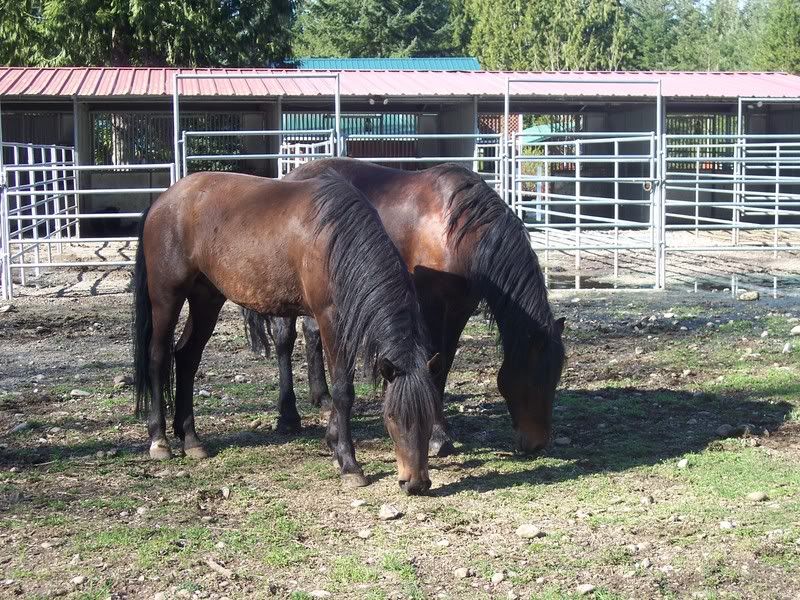 In the round pen, I was working on finally getting my hands on my most wild child, Montana. He's a seven year old stallion gathered in August from the Beaty's Butte HMA. I can touch him everywhere except his legs and head, but will leave at the slightest provocation!! I swear the main problem is that he can't SEE ME through all that hair!!