Day 1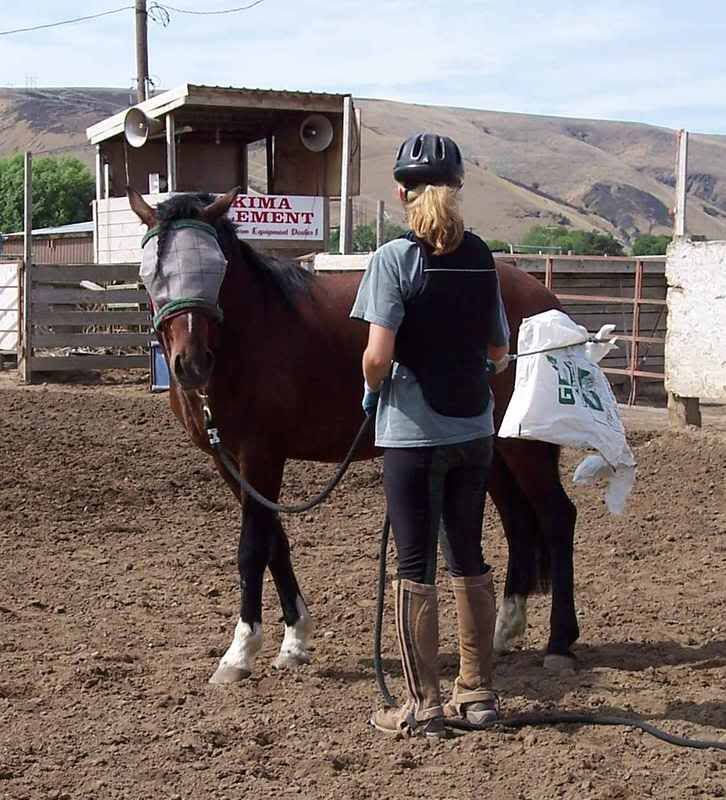 Day 1
Day 1
Day 2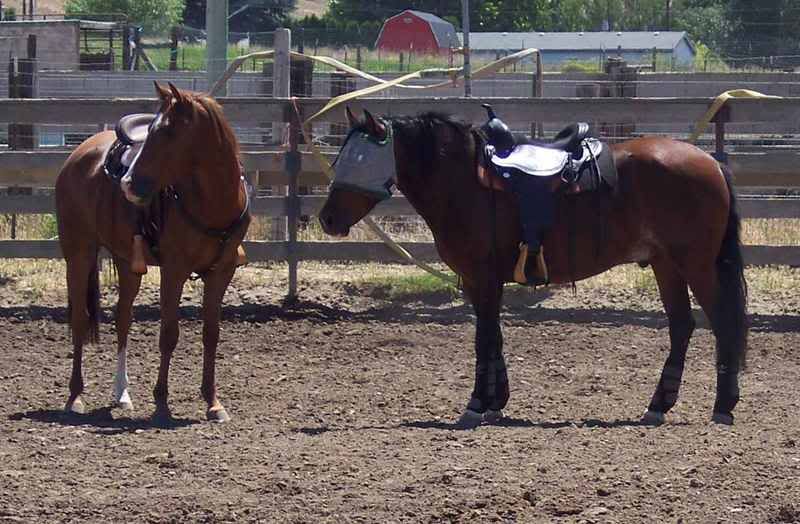 Day 3 - Saddled!
Day 3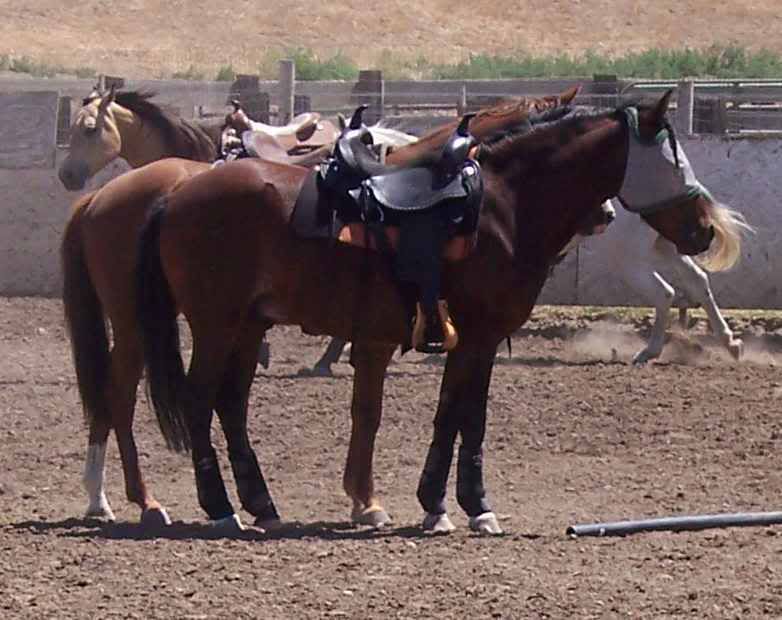 Day 3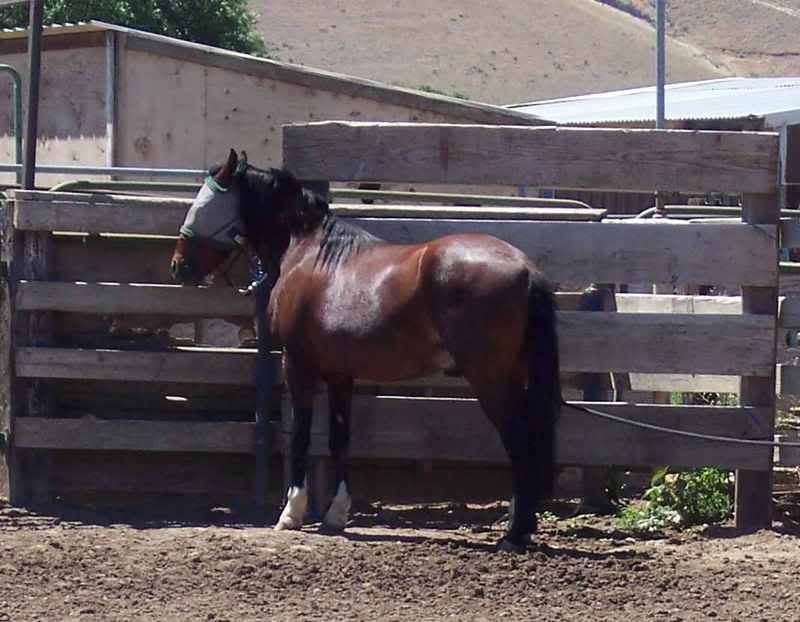 Day 4 - First Tying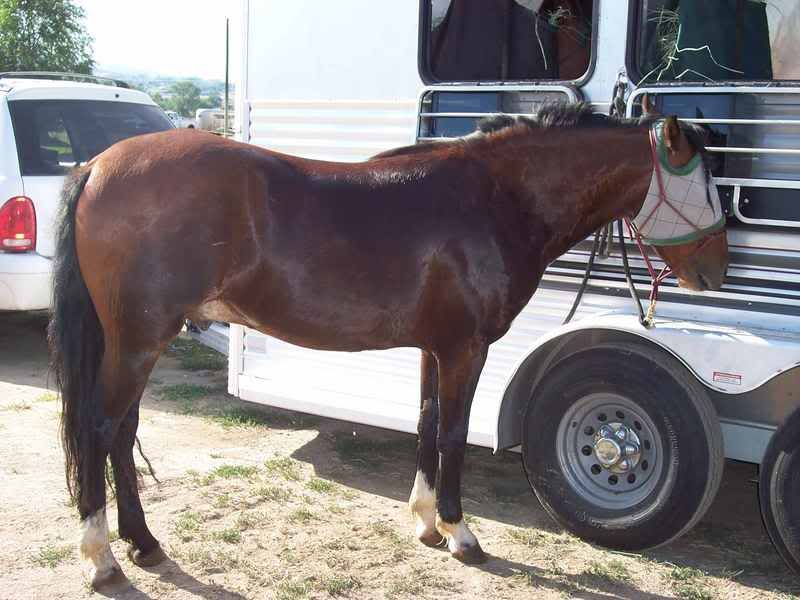 Day 4 - Tied at the trailer
Loading up
2 minutes into loading
4 minutes, he is in!

Just back from our four day clinic with Steve Rother. I clinic with him whenever he is in town, so I loaded up Patriot and another one of my young horses, Tai, and off we went.
First, Patriot has been renamed. A poll was taken at the clinic and the vote was for Reno! I have to say, I like that name better.
Reno has come a LONG way. He loads in a trailer, ties, saddles, leads out in the open, comes when he is called in a large arena, sends over scary obstacles and has had his first bath! He was exposed to many new things, like tractors, blowers, ATV's, other horses, a new barn and stall, concrete isleways, and hoses.
Other than that he was fantastic student, I'll let the pictures do the talking.