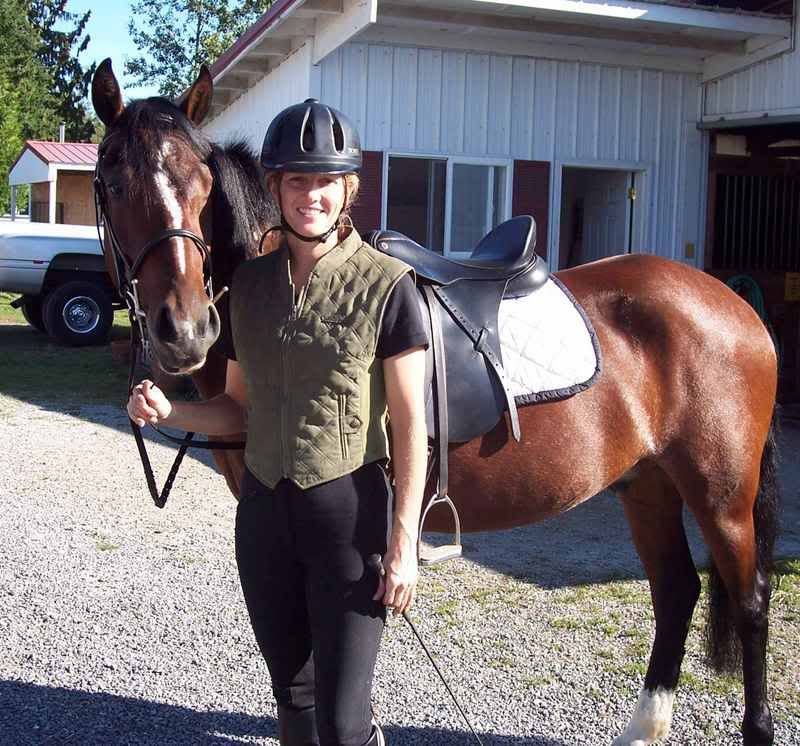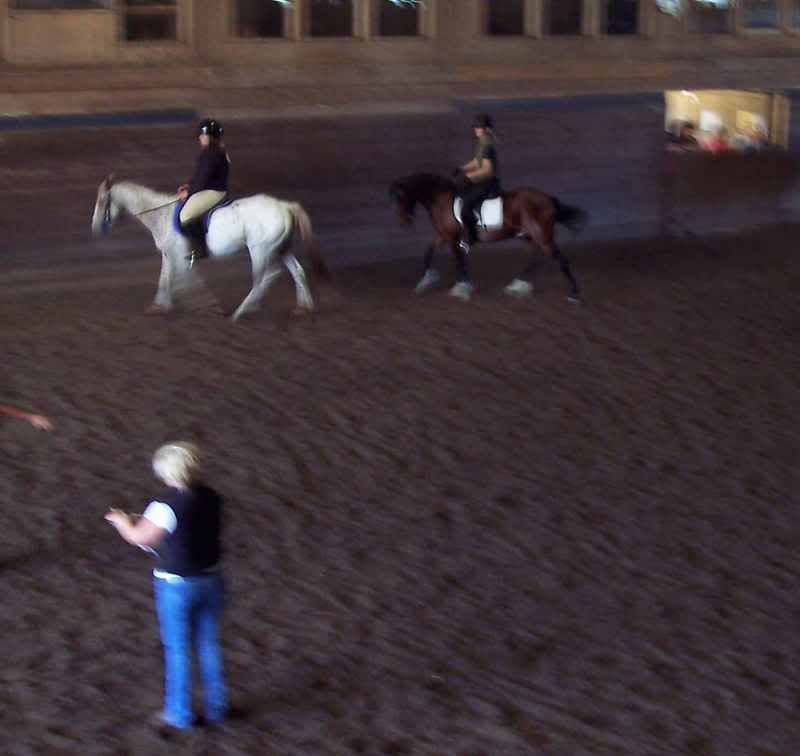 Patriot and I stayed overnight to participate in a schooling show at Black Raven Stables on Sunday. Since Pate has a more forward moving trot, I thought it best to enter him into the English classes. I dressed him up in my dressage saddle and bridle and entered into a few flat classes. I think he looks rather cute as an English show pony, dont you?. So did the judge, as she pinned him Blue in the Green Horse class! He also took 4th in the walk/trot and 5th in the Novice class. I was so excited that he did so well that I forgot to take a picture of him with his ribbons!
I had also signed him up for a few western classes, but dropped them when he became tired from the morning classes. He did well and I did not feel it necessary to push him after Saturday's clinic and the English classes.
Later, he showed a fellow show participant, Cindy, how to work liberty. I showed Cindy how to to work Pate off of the line. Cindy was so excited that she got her own horse out and we worked for a while in the round pen.