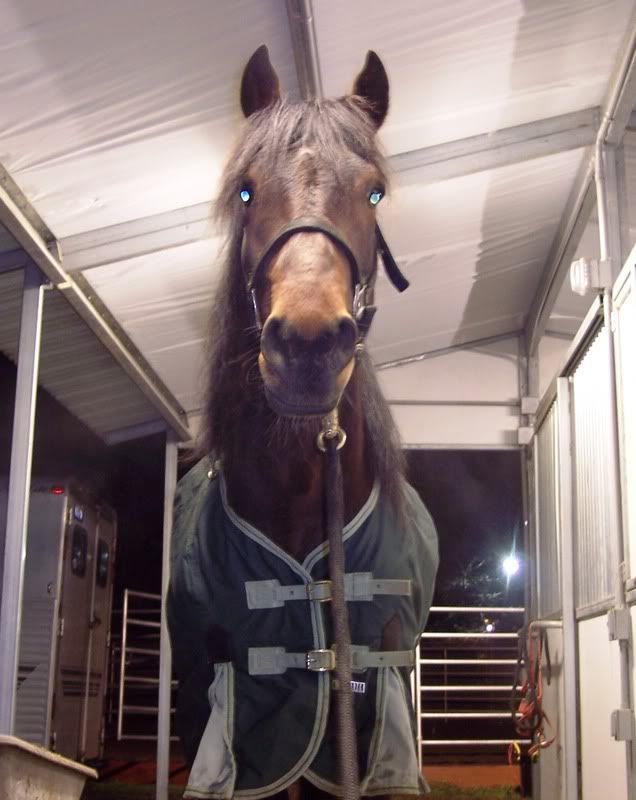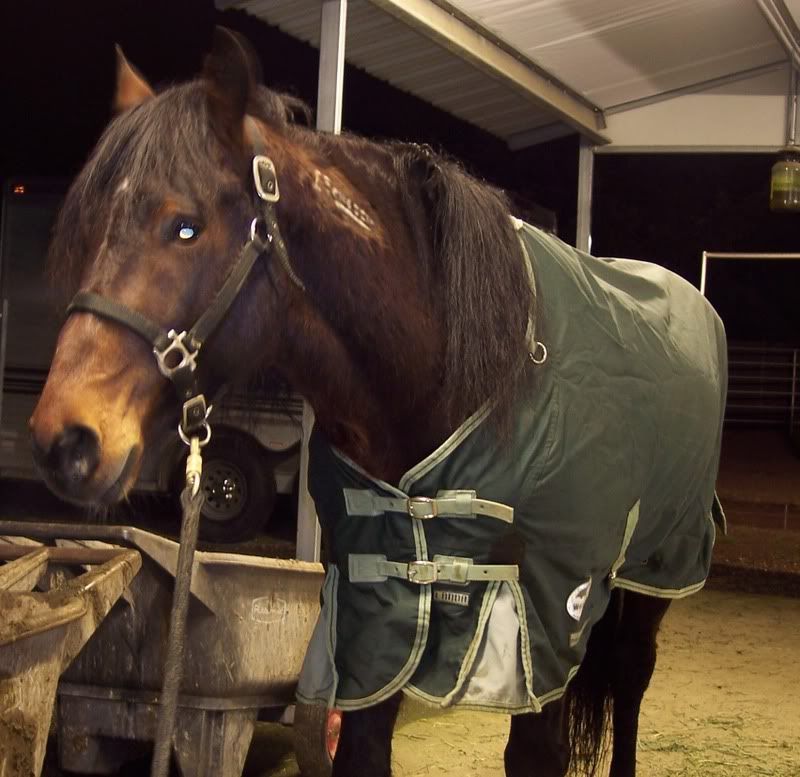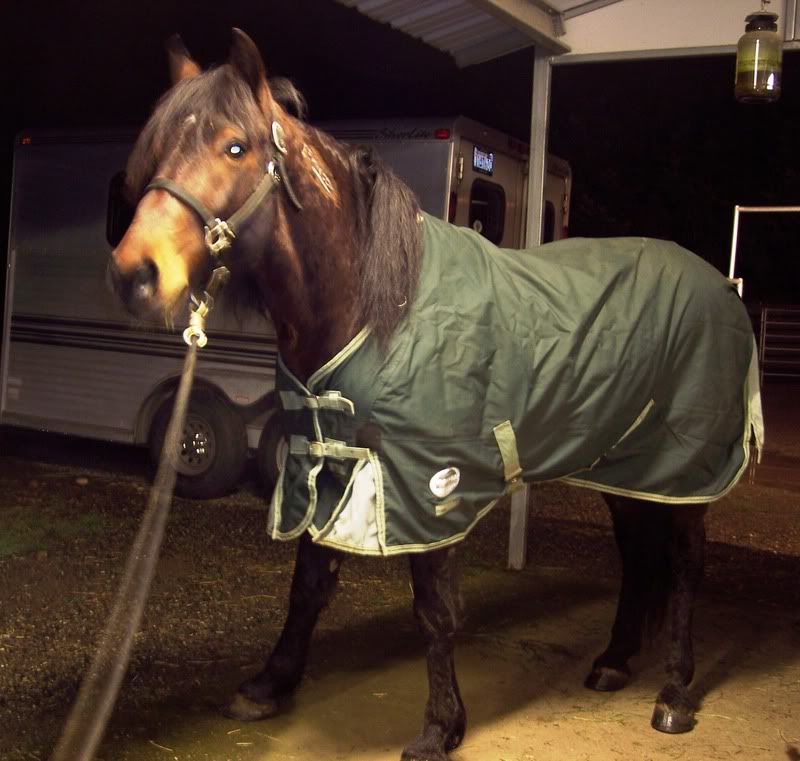 So, Monty wasn't all
that
excited, but at least *I* feel better, knowing he has at least
some
protection from the elements. Yeah, yeah, I know! He's a Mustang! But he was shivering! He was not prepared for the 40 degree weather change!
All in all, he handled the blanket with no more fuss than a few minor "I'm leaving!" attempts. He's starting to trust me and when I ask him to sniff something, he usually tries.
We spent Day 6 waiting for the rain to stop long enough to get a few quick things done. It's been pouring here, non stop, since I arrived home and I do not have a covered arena.
When we got a break in the clouds, I ran outside to try a few new things. He's in the round pen now, with more room to move around, so we practiced some sending and backing. We worked on some liberty and recall. I finally have him coming to me on an arm signal. It's a form of a "join up" that I like to teach for my liberty routines. That way, I can park him at one end of the arena and then recall him to my side. Kinda like dog obedience where you ask your dog to stay and then recall him to front, then ask him to finish. We worked on the recall portion today. It's great when your horse gets accidentally loose or is in the pasture and you want to call him to you. I don't walk out to get my horses. They get their butts to me when I call them! LOL
After a thorough grooming and feet pick up session, we walked down the barn isle and we tried loading into the trailer again. Hmmmm..guess he forgot. Well, no, he didn't actually forget, he refused! LOL No kidding. I didn't blame him, fourteen hours in a trailer is a LONG time. But he still had a lesson in "You don't pull Mom around the barnyard, cuz you just don't want to go in no stinking trailer again!" Needless to say, his favorite place is now INSIDE the trailer, because outside means too much like work! He cracked me up. It got to the point where I would unload him and he would immediately turn around and jump back in! Well, that will come in handy in the morning, when we load up to go to a Steve Rother clinic for the weekend.
I'll try to get some pictures and video of his progress in the clinic the next few days. Boot camp for horses, here we come!